Did you know, in addition to BeUpstanding, there are a number of other health promotion programs that are freely available? Here are 9 health promotion programs that you can implement at your workplace, and 10 programs you can take part in individually.
Workplace Health Programs
BeUpstanding
If you are a reader of this blog, hopefully you are very familiar with the BeUpstanding program – which supports desk-based workers to sit less and move more. As a BeUpstanding champion, you are provided everything you need through the online toolkit to take up, deliver and evaluate the program within your team. The program is suitable for all desk-based workers, no matter where they are working, with the ultimate aim to build a dynamic culture where sitting less and moving more is the norm. If you haven't run BeUpstanding yet, or if it has been over a year since you ran it last, why not sign up now.
Queensland Healthy Kids Menu Initiative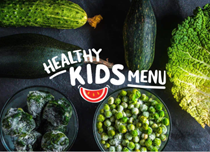 Do you work in a café, restaurant, hotel or club and wish to provide healthier options for children? Consider signing up to the Queensland Healthy Kids Menu initiative. After signing up and submitting your healthy  kids menu, you will be given promotional support to help your business stand out and encourage families to choose healthier options. Sign up here!
Pick of the Crop is a school program focused on providing primary school students more oppo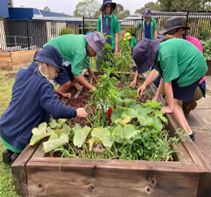 rtunities to learn about and eat more vegetables and fruit. Since 2021, 68 schools have participated in this program. The program focuses on five key components: Farmer & Food Connections, Teaching & learning, Veggies & Fruit @ Schools, Healthy school environments, and Parent connections. This program will support schools by assisting in co-designing School Action Plans and by providing resources (e.g., funding) to implement their action plans. If you are interested in improving your student's food literacy and encourage them to eat more vegetables and fruit, click here to learn more.
The ECHO® Learning Series are web-based courses consisting of four programs: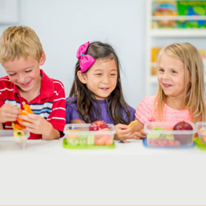 Skills in Early Childhood Nutrition Series
Healthy Kids Series
Tuckshop Menu Planning Series
Healthier Remote Food Stores Series
Promoting better nutrition and healthy eating, these programs are primarily designed for professionals working with children, such as early childhood educators, medical specialists, and tuckshop convenors. Click here to register!
Gather + Grow Program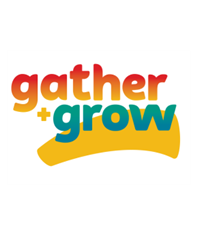 The Gather + Grow program works in partnership with remote Aboriginal and Torres Strait Islander Community Controlled Organisations to identify priorities and locally-led strategies to improve food security. This program partners with Community Enterprise Queensland (CEQ) which supports managers and staff of local stores in encouraging their customers to make healthier choices. Additionally, this program is supported by the Healthier Remote Food Stores ECHO® Learning Series to aid local dieticians and nutritionists to work with local stores in building workforce capacity around nutrition. If you are a dietician or nutritionist working in remote areas, consider registering here for the Healthier Remote Food Stores Series.
Queensland Association of School Tuckshops (QAST) | Healthier Tuckshops Initiative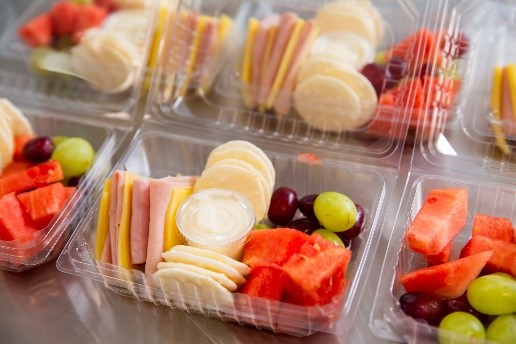 The Queensland Association of School Tuckshops (QAST) works with schools to support them to provide healthy, nutritious, affordable and sustainable food choices in their tuckshops. This program offers schools, manufacturers, industry members and suppliers training courses, resources, sample menus and recipes. Click here to learn more.
Individual Health Programs and Resources
Programs to help you get active and stay active
10,000 Steps Program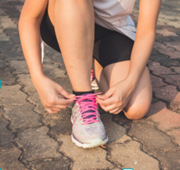 Available to workplaces, communities and individuals, the 10,000 Steps Program encourages members to take 10,000 steps every day for a healthier lifestyle.
Workplaces: Encourage your staff to track their steps and join monthly walking challenges. Get access to resources to promote physical activity in your workplace and run team tournaments to keep everyone fit, healthy and happy. Find out more here.
Communities: Keep track of your daily steps and join in on community team tournaments and healthy lifestyle challenges while walking your dog. Get access to resources to promote physical activity and get walkway signages for your community. Find out more here.
Individuals: Track your daily number of steps and view your stats over time. Connect with friends and participate in tournaments and monthly challenges. Click here to sign up.
Online Cycling Portal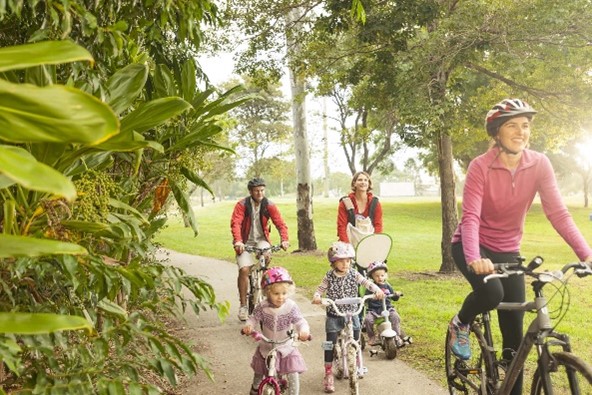 The Queensland Department of Transport and Main Roads has created an online portal on cycling. The portal encourages everyone to get started on riding a bike and provides information on road safety cycling rules. The portal also provides you with information on the benefits of cycling and gives recommendations on bike paths and upcoming cycling events. Click here to access the online portal.
Pedestrian and Walking Portal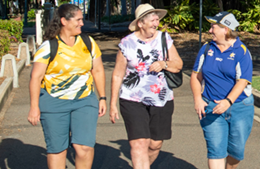 The Queensland Department of Transport and Main Roads has created an online portal on walking. The portal encourages everyone to find a walking group (e.g., Heart Foundation Walking) and provides tips on walking safely. The portal also provides you with information on how walking can help improve your health and reasons why you should walk as a physical activity. Get started by joining your local Heart Foundation Walking group or click here to access the online portal.
Programs to help you improve your diet
Jamie's Ministry of Food Program | The Good Foundation
Founded in 2010, The Good Foundation tailors Jamie Oliver's famous cooking courses to individuals and communities. Learn basic cookery skills in practical, hands-on cooking classes to make affordable, simple, and nutritious meals from scratch. Improve your food literacy and learn how to eat healthier. Jamie's Ministry of Food program offers five-week and five-day cooking courses in Ipswich and in a Mobile Kitchen which travels across the state to communities. Everyone aged 12+ can join. Prices for the cooking courses range from $55-$165 AUD. Click here to learn more.
Country Kitchens Program | Queensland Country Women's Association (QCWA)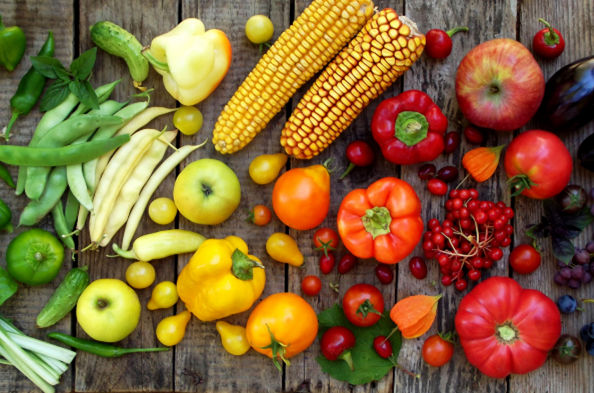 The Country Kitchens program promotes healthy lifestyle behaviours by supporting QCWA volunteer Branch and Supporter members to encourage their community to make positive and sustainable lifestyle changes. The program provides training and support to volunteers to develop skills and knowledge in health promotion in order to deliver community activities focused on improving health literacy and initiating healthy lifestyle changes. This program is targeted towards people living in rural, regional or remote regions. Click here to find out more or sign up for a membership today.
Programs to help you get active, improve your diet and improve wellbeing
Boost your Healthy During COVID-19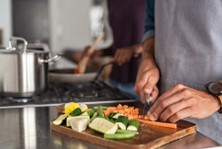 Boost your Healthy During COVID-19 is a Health and Wellbeing Queensland program, focused on supporting Queenslanders to stay healthy during COVID-19. Get access to healthy recipes, exercise inspiration, ways to boost your wellbeing and tips on helping your reach your goals. Click here to find out more.
My Health for Life Program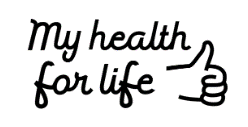 Funded by the Queensland Government, the My Health for Life program supports Queenslanders to live well and reduce their risk of developing type 2 diabetes and stroke. This is a free, six-month program where you get to work with a coach to meet your health goal. You get to choose from small group sessions or one-one-one phone coaching and explore topics like nutrition and physical activity. Your coach will support you to develop an action plan to help you achieve your goals. See if you are eligible to participate in this program via this online health check. Learn more about the program here.
Growing Good Habits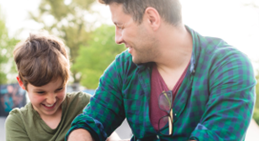 The Growing Good Habits initiative is all about making good dietary and physical activity choices a lifelong habit in children's lives, potentially preventing chronic diseases such as cancer, heart disease and diabetes in adulthood. This initiative provides you with up-to-date, evidence-based information on childhood obesity, and gives you resources and advice in weight management, improving nutrition, and physical activity ideas. Click here for access to this initiative.
Healthier. Happier. Campaign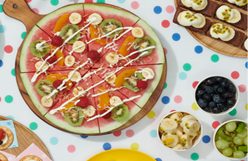 Do you want to live a healthier and happier life? This campaign from the Queensland Department of Health can help you do just that. Get access to mini-workouts, feel-good recipes, guides and resources to help you stay happy and healthy! Click here for a happier and healthier you!
Extra health and wellbeing support available for Aboriginal and Torres Strait Islander Peoples
Deadly Choices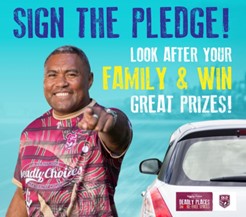 A free program empowering Aboriginal and Torres Strait Islander peoples to make 'deadly' and healthier lifestyle choices – to stop smoking, eat healthy, and exercise daily. Deadly Choices encourages Aboriginal and Torres Strait Islander peoples to complete an annual health check at their local Community Controlled Health Service. If you are an Aboriginal and/ or Torres Strait Islander and would like to make 'deadly' choices, please click here.
We all know that making positive lifestyle changes can be hard. But the prevention is better than the cure. Take this opportunity now to make that change!
This article was written by Eugeenia Wen, as a part of the 2022-2023 Summer Research Scholarship Program conducted with the Health and Wellbeing Centre for Research Innovation at The University of Queensland.