Easy traps to fall into
Working from home (WFH) became a necessity during the covid pandemic and has persisted since, being the preferred option for many. Previous research on the effects of work relocation to the home environment has demonstrated an increase in sitting time and reduced physical activity for WFH workers1. WFH workers spend more time sedentary, with more bouts of sedentary behaviour (SB) >30 mins per day, and less steps/day than in-office employees2. It is well established that high levels of SB are associated with increased rates of cardiovascular disease, type 2 diabetes and all-cause mortality, as well mental health conditions like depression and anxiety3. Sedentary behaviour, and the mental health effects associated, both indirectly and directly reduce work performance and employee productivity3.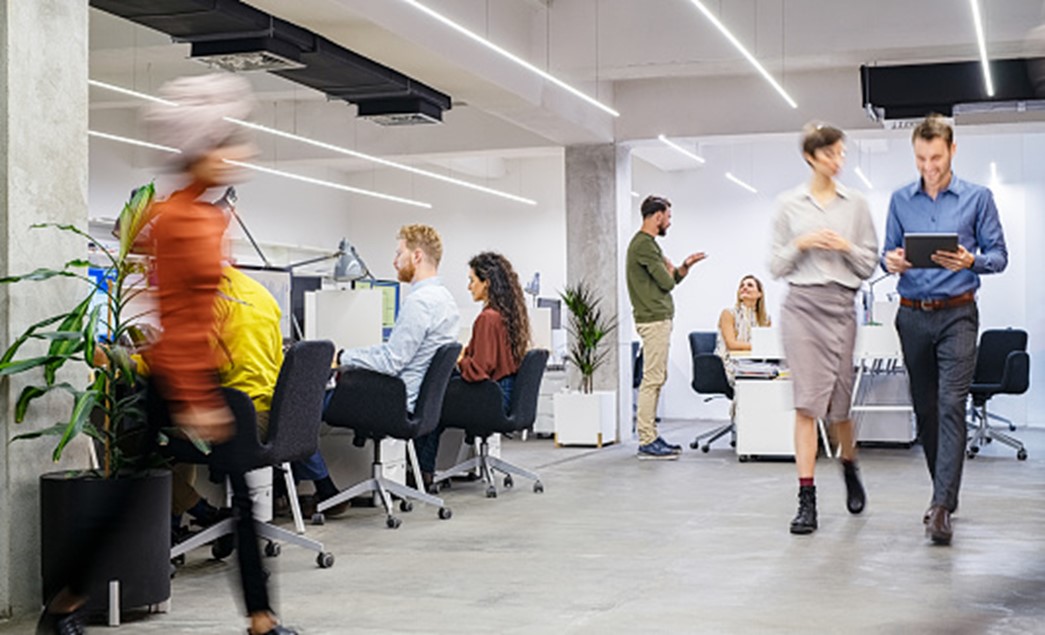 Where does BeUpstanding come in?
Programs like BeUpstanding aim to support workers to be less sedentary and increase their movement through raising awareness and creating a culture where these behaviours are the norm. Research indicates that for desk-based workplaces, approximately 75% of the working day is spent sitting2. For many, office work constitutes a significant portion of their week, this accumulates to a lot of sedentary time. Studies like the Stand More AT (SMArT) Work and Stand Up Victoria trials (from which the BeUpstanding program is based) indicate that fatigue levels, work satisfaction and work performance actually improved when a combined behavioural and environmental sedentary behaviour intervention were implemented3. Since WFH workers spend concerning amounts of the day sedentary, there is a need for intervention programs to be adaptable to different work environments2. Not all workplaces are invested in such programs, and concerns about loss of productivity are often cited as a restriction to implementing changes3. BeUpstanding is designed to be fit-for-purpose for your organisation and what will be work for you. This flexibility and participative approach enables it to be suitable for all desk-based workers – not matter where they work.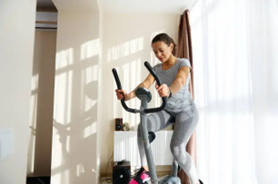 Active at work ≠ drop in productivity
A randomised controlled trial published last year recruited 95 WFH employees of a university to look at the effects sedentary behaviour interventions on employees' mental state and work performance. Participants were randomised into four groups – three intervention groups and a control3. The interventions were the provision of a height adjustable desk, an online sedentary behaviour modification program, or both3. The control received neither. Employees' mood, stress and fatigue, as well as metrics of work performance, were measured at baseline and after 12 weeks. The online program involved behavioural change techniques such as self-monitoring, goal formation and habit setting3.
The study found large, statistically significant improvements in mood for the desk and program group compared to control3. Similarly, moderate improvements in fatigue, interference with activities, work focus, work satisfaction and productivity were noted with this group3. Participants allocated to the program only had less significant changes in mood and fatigue severity, whereas there were no noteworthy effects for the desk only group3.
The report also looked at qualitative data. Sit stand desk users anecdotally noted improvements in energy levels and mental well-being, while behavioural program users reported increased physical activity during the day, increased awareness of healthy habits and improvements in work performance3. This is supported by another study, which investigated the effects of interrupting sitting time every half hour with low intensity physical activity. Researchers found that attention and executive function was improved shortly after a break in sedentary time, most significantly when participants walked on a treadmill for three minutes every half hour4. While this is not always feasible in many contexts, it does reinforce that interrupting work sitting time with movement has a net positive effect on the quality or efficiency of work performed. As such, the research indicates that workplace interventions do not detrimentally impact work productivity, and this should encourage a wider adoption of behavioural modification programs within workplaces4.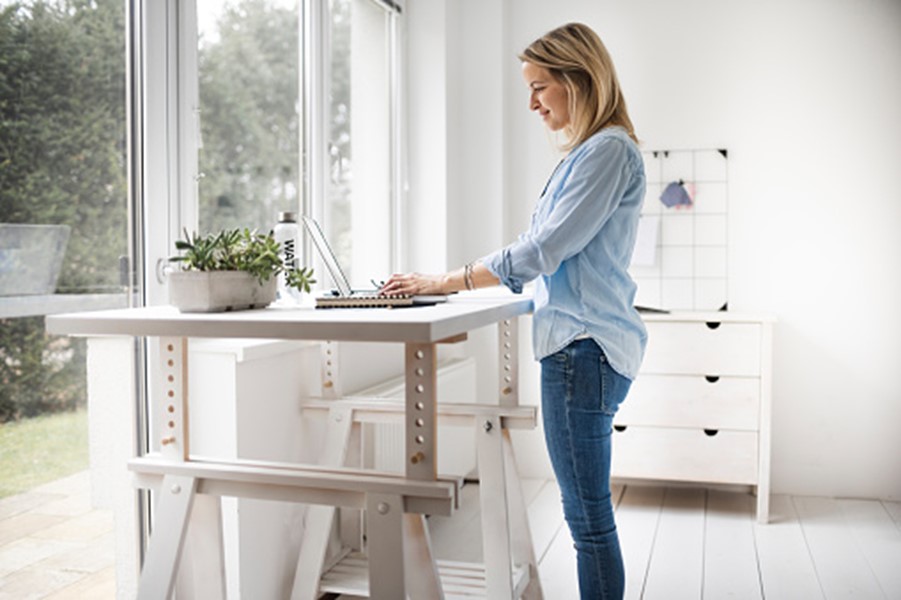 Applying a seemingly win/win situation.
These findings are reflective of previous studies and suggest that multi-component interventions produce the greatest degree of change3. Importantly, it is evidence that workplace exercise programs function to improve employee performance as well as employee health. With a large portion of the workplace preferring to work from home post pandemic, it is important to maintain core principles of health promotion in this change. A flexible, multi-modal approach to creating healthy habits in the workplace could offer a range of benefits to both employee and employer.
About the author: This research blog was written by 4th year UQ medical student Conor Barry as part of his research elective placement with the BeUpstanding team.