A new article by two of the BeUpstanding academic team – Professor David Dunstan and Professor Neville Owen – highlights the importance of supporting adults to both move more and sit less for their cardiovascular health – something that the BeUpstanding team strongly endorse!
The article, published in Nature Reviews Cardiology, provides a great summary of the effects of sedentary behaviour on health outcomes. As can be seen in the Table from the article, there is now strong evidence that there is a dose-response relationship of sedentary behaviour with increased risk for all-cause and cardiovascular disease mortality, as well as incident cardiovascular disease.
The article also summarises the potential mechanisms for these relationships, highlighting that it is likely that sedentary time acts across multiple biological systems to regulate blood pressure, vascular function, blood glucose and brain blood flow. Importantly, there is emerging evidence to suggest that regular physical activity interruptions to sitting time, such as through simple resistance activities like going up onto your toes or going for a short walk, may help to attenuate these detrimental processes.
A number of key points were highlighted:
Both physical inactivity and sedentary behaviour are associated with an increased risk of cardiovascular disease
The effects of sedentary behaviour on risk of cardiovascular disease are most pronounced in people who are physically inactive
Swapping sedentary behaviour with physical activity of any intensity will have health benefits
High levels (at least 40-60 minutes a day) of moderate-intensity physical activities can ameliorate the increased risks associated with sedentary behaviour
This interaction between sitting and activity time was represented through a risk matrix. Not only does the matrix show that the highest risk of death was evident in people who sat the longest and did the least amount of physical activity (where there was at least a 45% increased risk), but it also showed that the opportunities for reducing risk included both increases in physical activity, reductions in sedentary behaviour, or a mix of both.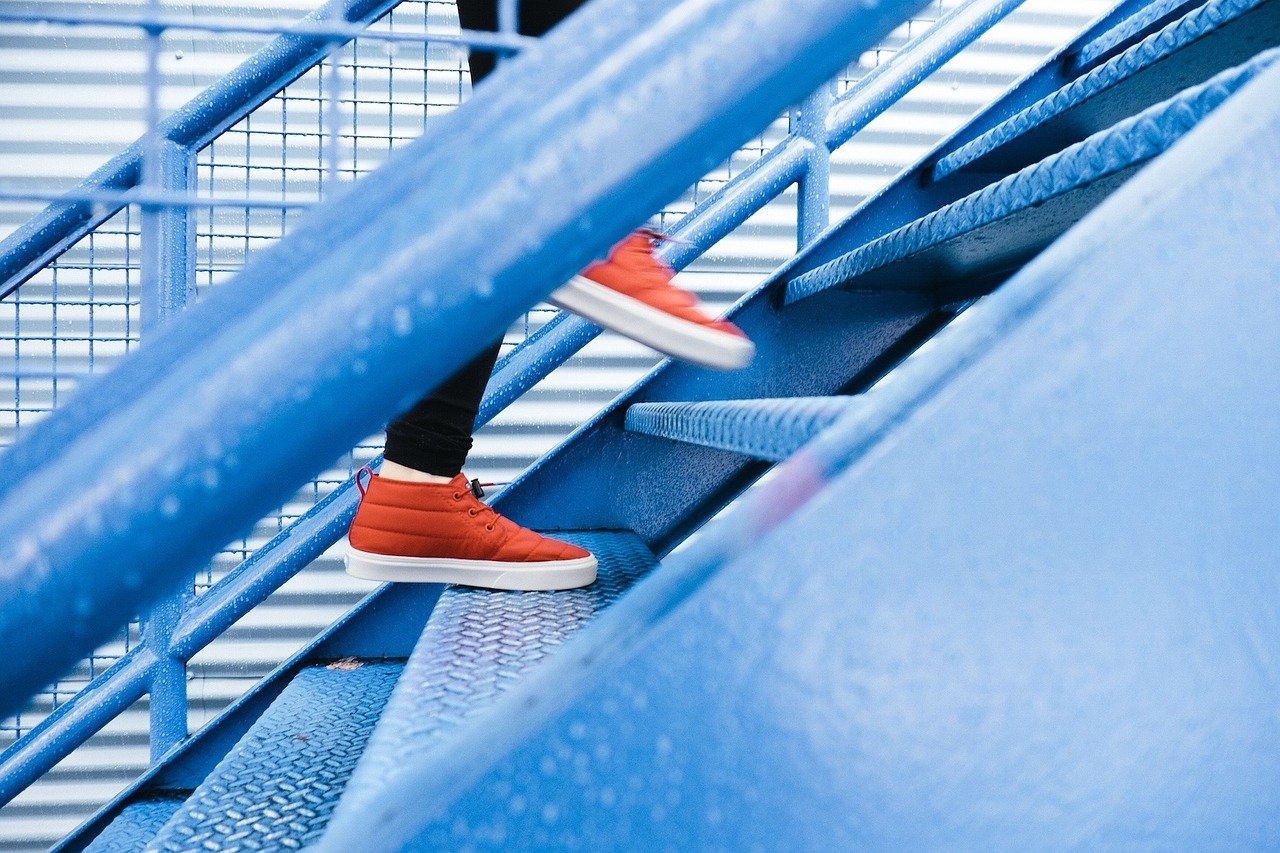 The authors suggest that a 'staircase approach' can be used to address sitting less and moving more in clinical practice. This involves gradually increasing movement through an initial focus on reducing overall sitting time through increasing standing and moving then progressively increasing the intensity of activity.
So – where are you on the matrix? How high up the staircase are you? The BeUpstanding program is one way that you can help your heart by choosing strategies for your work team to sit less and move more throughout your work day – no matter where you are working.