With social distancing regulations in place and gyms forced to close you are likely finding yourself adjusting to life indoors. But just because you may not be able to do your usual forms of exercise, it doesn't mean you should stop altogether. Exercise not only has multiple benefits to your physical health but it is also a great stress- reliever. Continuing to maintain some sort of a routine is so important in times likes these where we can feel more stress than usual.
We've put together a selection of online exercise platforms with on demand fitness content who provide free access to workouts you can do at home that cover a whole range of exercise styles.  You can access the content via a smartphone app, YouTube or live streams on social media and you don't necessarily need any equipment. All you need to do is find a space and get started. The best thing is no one is watching!
Just as you schedule your diary to organise your workload and meetings, you should find time to exercise. Treat exercise with the same priority as a phone call with a client. Blocking out time away from your desk means that you are more likely to do it. Play around with different times in the day to find what suits you.
General Fitness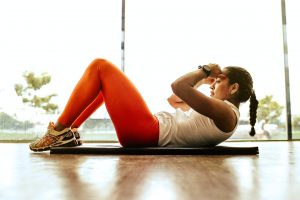 Crossfit: Kicking off this list is the famous HIIT and weightlifting brand, which surprisingly has a lot of free beginner-friendly workouts on their website. The best part? Instead of using personal trainers, Crossfit used normal people or older folks to demonstrate that anybody can do these exercises.
Les Mills: Les Mills on Demand is offering a14-day free trial to their platform of more than 800 workouts from 15-55 minutes, that are delivered in 21, 000 gyms around the world.
Nike Training Club: This app lets you download free 15-, 30-, and 45-minute workouts designed by Nike trainers with access to more than 190 free workouts across strength, endurance, yoga and mobility. Most of the workouts are equipment-free and use GIFs to demonstrate how to do each exercise — from squats, to walkouts, to lunges.
Barry's Bootcamp: The boutique studio popular among celebrities will stream 20-minute equipment-free workouts on Instagram live. They'll also save workouts onto their IGTV the next day.
P.volve: The total-body fitness streaming service is offering free 10- to 20-minute classes on their Instagram live. You can also get a 30-day free trial to their hundreds of other classes using the code ONEPVOLVE and create custom workout calendars.
Fitness Blender – Fitness blender believes fitness should be accessible to everyone, everywhere. With hundreds of professionally – led workouts, as well as a positive community, you'll have everything you need to reach your personal fitness goals.
Sweaty Betty – workout from home with Sweaty Betty's online fitness classes. With workouts ranging from yoga to HIIT, you''ll be able to find a class to suit your timeframe and fitness level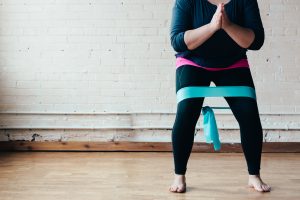 BeFit – a YouTube channel that includes workouts from top trainers including whole body workouts, strength, targeted body workouts, yoga and many more
eFit30 – a YouTube channel that has workouts that are 30 mins or less with cardio, dance, pilates and yoga and stretching.
GymRa (YouTube channel and an app) – Over 50 free workout programs, 1000's of on-the-go exercises & a customization tool to create your own workout – for all fitness levels.
Nike run club – (Experts say that running outdoors on your own or with a few people who are spread out is safe.) The Nike Run Club app offers lots of workouts from top running coaches for all levels. The app also tracks your distance and pace so you can ensure you're getting your steps in while you're cooped up inside
Yoga and Pilates

Yoga with Adriene – Yoga with Adriene provides high quality practices on yoga and mindfulness, at no cost, to inspire people of all ages, shapes and sizes and has easy to follow yoga classes from beginner to advanced
Blogilates: One of the biggest fitness YouTube accounts is offering free 10- to 20-minute pilates and bootcamp sculpting workouts for a decade. You can also get free monthly calendars like this 14-day quarantine workout plan on the Blogilates website.
YogaWorks: Have a little more time? You can find plenty of 60-, 75-, and 90-minute classes on various studios' YouTube accounts. Full schedule here.
Yoga Journal – everything you need to know about yoga with practices for kids and adults and basics to advanced. There's even a yoga at your desk!
Dance
305 Fitness: Do you enjoy Zumba or other types of dancing workouts? The dance cardio studio is offering free 10- to 45-minute classes on their YouTube page.
STRONG by Zumba: You can access plenty of free HIIT workouts on YouTube, choosing from 7-, 20-, and 30-minute on-demand classes. The videos also come in languages other than English.
Older Adults
10 Today – A set of fun, 10-minute workouts intended to easily fit into your day that get you stretching and moving at home. You can find video or audio workouts on the 10 Today website.
Move it or Lose it – Founded by exercise instructor Julie Robinson, Move it or Lose it has created a series of fitness videos for older people.
NHS sitting exercises – Sitting exercises are great for all ages, but particularly if you're over 65. The website contains exercises focused on balance, strength and flexibility.
You can also look to Pinterest for plenty of home workout plans you can do no matter what equipment (or lack of) you have.
And finally, if you are new to exercise please check with your doctor before commencing any exercise program. Any programs listed here are undertaken by you at your own risk.