This month is Safe Work Month and the theme is Be a Safety Champion. Comcare hosted a series of regional events to mark Safe Work Month, with BeUpstanding featuring as an exemplar of a program that uses a train-the-champion model. You can download and view the presentations from here.
One of the key things to help you be a safety champion is good work design. It is important to consider health and safety issues when designing work as this can help to eliminate hazards and manage risks. Effective design of good work considers:
the work
work systems
the physical working environment
the workers.
Taking into account these things can help improve performance, job satisfaction and productivity. Take a look the Handbook – Principles of Good Work Design* to learn about the ten principles to good work design.
Hierarchy of control
The hierarchy of control can help identify ways to eliminate or minimise risks to health and safety. The most effective control is to eliminate the risk. However, if that is not possible, working through the hierarchy helps to find the most effective measure. For sitting less and moving more at work, substitution and redesign strategies could include provide high table options in meeting rooms and eating areas or having standing breaks in meetings. You can see more suggestions on how your team can sit less and move more according to the Hierarchy of Control within our BeUpstanding toolkit  and the evidence review from Safe Work Australia.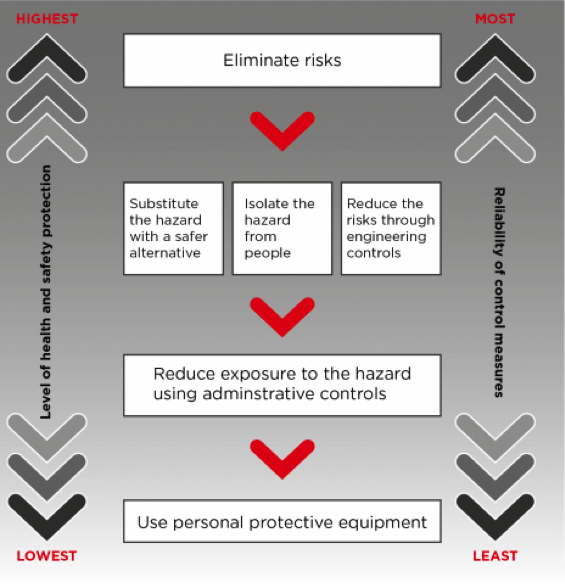 This blog post was written by Dr Ana Goode