Are you interested in becoming a workplace champion? Maybe you are looking for someone to assume this role in your workplace but you are unsure where to start. You might ask yourself what makes a 'good' workplace champion? Previous research suggests that the most effective workplace champions are those who have a genuine passion for health and wellbeing and are enthusiastic about the opportunity to inspire others towards a healthier lifestyle (Healy et al., 2018). They must also be committed to making long-term positive health changes in their workplace and display a good relationship with their peers.
It could be someone that has, or is eager to gain, some experience in managing similar projects. Health and safety representatives are often chosen for this position because it coincides with their goals, namely to create a safer, healthier workplace. However, we must also consider the individual's capacity to adopt this role. Do they have the time and resources to engage fully with the program within the confines of their own job? Or will it fall into their periphery? These are just a few of the things that must be considered before electing a workplace champion.
More general personality traits like outgoingness and motivation have been positively linked to champion performance (Howell, 2005). This might be unsurprising as more outgoing individuals often demonstrate a greater degree of sociability within the workplace and thus, greater peer relations. Highly motivated individuals are also more likely to engage with the content and be prepared to persist when faced with challenges.
In the following section, we are going to unpack several key champion attributes that have been shown to predict positive, long-term changes within the workplace. We will explore each of these qualities and explain how they can be applied in the champion context.
1. A good understanding of the structures and processes in the organisation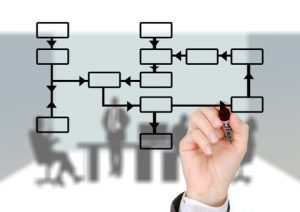 Ideally, a champion will have some knowledge of the internal structures of the company as well as the processes that may be required for implementation. This may be someone that has been working with the company for some years and demonstrates a sound understanding of these components. A successful champion would therefore be someone that knows the steps necessary to execute this program in their organisation.
2. Good relationships with colleagues and can engage on many levels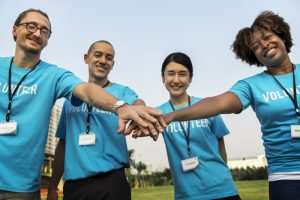 Social psychological research suggests that we are more likely to accept a message when its source is someone likeable or attractive (White & Harkins, 1994). If the workplace champion has good relationships with all levels of staff, including higher and lower, their level of influence is likely to be greater, as people are more likely to trust the source that the message is coming from.
3. Understanding of health and wellbeing, or willingness to learn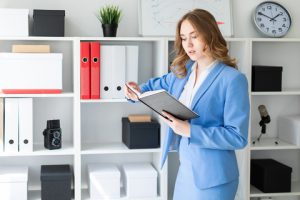 Source expertise/knowledge is yet another key component of message framework that can increase perception of its truth. For example, people are more likely to believe a message when its source is viewed as knowledgeable in that area (Petty, Wegener, & Fabrigar, 1997). Furthermore, people are more likely to follow leaders when their behaviour reflects the message they are attempting to convey. As such, a healthy-eating message would be less effective coming from someone eating a donut, as opposed to someone that eats well and exercises regularly.
4. Enthusiastic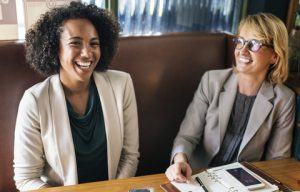 The champion must set the example for the other staff. If they are not enthusiastic about the program, how can they expect others to be? Enthusiasm can take many forms including enthusiasm about the chance to manage this program or enthusiasm about the implications of the intervention (i.e., improving health). According to the literature, individuals that are passionate about their projects often make the most effective champions.
5. Capacity to take on the role within the confines of their own job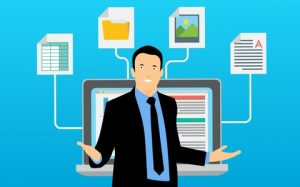 Lastly, a good workplace champion should have the time and resources available to engage fully with such a role. A common misconception is that the program may consume too much of the limited time workers have to spend on other projects. Rest assured, if you are looking to run BeUpstanding™ in your workplace, you only need roughly 30 minutes to an hour each week to complete all necessary tasks.
This post was written by Sam Halpin as part of the internship he completed with the BeUpstanding™ team at UQ.