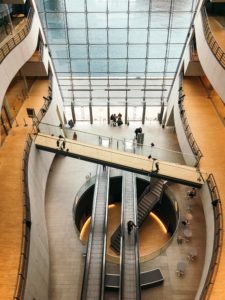 Research shows that in order to create sustainable behaviour change in desk based workers it is important to target individual behaviour, the physical environment, and organisational components.
An article in The Conversation by Libby Sander recently highlighted impact of office design on employee wellbeing. Creating an environment which encourages employees to make healthy lifestyle choices can help instigate sustainable behaviour change.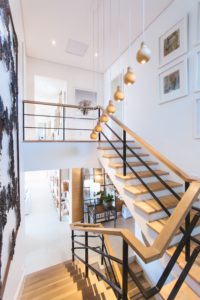 Although it may not be feasible for all businesses to invest in massive office redesigns or luxury items such as sleep pods or stairway relocation, the good news is that there are simple and cost effective changes that most businesses can make. These include centralising frequently used office materials, such as printers, recycling, rubbish bins, and mail collection. This small change in location will create more movement in workers' days by default.
Company-wide investment in sit-stand desks may not be feasible for some companies. If there are some resources available, prioritisation should go to those in highest need (i.e., those with less flexibility in their job tasks to be able to leave their desk). Long-term planning may help the organisation allocate a budget for non height adjustable desks to be replaced with sit-stand desks in the future. Full height-adjustable desks (i.e., the whole desk moves up and down) are preferred as they allow not only for the user to stand, but also for the user to sit in an ergonomically correct position. Importantly, use of such desks needs to be supported by a culture that encourages regular postural change. Research has shown that utilisation of desks is significantly lower without such support.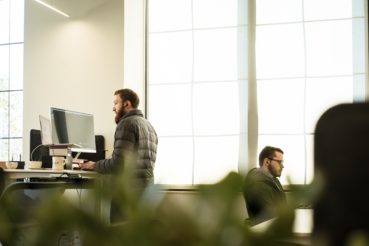 This culture change can start straight away through programs such as BeUpstanding™. Individuals can also begin to make small changes that can have a big impact on the health risks of too much sedentary behaviour.
Individual movement changes:
Set a timer on your phone or watch to remind you to move every 30 minutes

Spend 50% or less of your work day sitting
Walk to a centralised bin
Walk to refill your water glass every hour
Have walking or standing meetings